Join us for StarFest on Saturday, September 28th.


Itís a super family event with tons of entertainment going on. Gate prices are only $8 for adults, $6 for seniors and $4 for students.


StarFest is a premier marching band festival put on by Sioux City North High School Band and takes place annually on the last Saturday of September in Elwood Olsen stadium on the campus of Morningside College.


Area high schools compete or march in exhibition for judge scoring and trophies. Competing bands are judged in the Preliminary round to earn a spot in the Finals round. There are full concessions available during the event.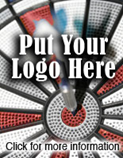 Performance Schedule
Class 1A:
1:00 LeMars Gehlen Catholic High School
1:15 McCook Central High School
1:30 Woodbury Central High School
Class 3A
2:00 Le Mars High School
2:15 MOC-Floyd Valley
2:30 Spirit Lake High School

Class 4A
3:00 Sioux City West High School
3:15 Sioux City East High School
3:30 Marshall High School
3:45 Sioux Falls Lincoln High School
4:15 University of South Dakota (following prelims)
4:30 Preliminary Awards
4:45 Drumline Exhibition
6:30 Finals Begin
Sioux City North High School (following finals)
Results
FINALS
Sioux Falls Lincoln 90.1.
Marshall 84.8
MOC-Floyd Valley 82.8
Sioux City East 73.1
Sioux City West 72.6
Spirit Lake 68.5
Le Mars Community 68.1
Gehlen Catholic 61.2
McCook Central 57.7
Best Drum Major: MOC-Floyd Valley
Best Pit: Lincoln
Best Horn Line: Lincoln
Best Drum Line: Lincoln
Best Color Guard: Lincoln
Best Execution, class 4A: Lincoln
Best Execution, class 1A-3A: MOC-Floyd Valley
Critics Choice: Gehlen Catholic
Most Valuable Player: Alec Bierd, Lincoln