Welcome to September 2014!
Directors: Please remember to send your event results to admin@midwestmarching.com as soon as possible at the end of your show. Most often, results are posted to the site within an hour or two of receiving them. You can also send your event results to our MWM Dropbox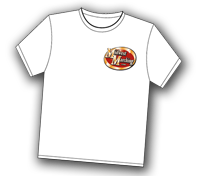 Fans: Email, Tweet or Instagram your best fan photos each week and we will again give away one or more Midwest Marching T-Shirts each week through November 1!
Tag #midwestmarching in your FB, Instagram or Twitter submission and be sure to Like and Follow!
T-Shirt Give-away Winners
Week 1 - No submissions :(
Week 2 - No submissions :(
Week 3 - Submit by Thurs Sept 25
---
Week 4: September 27
Festivals with the ILMarching logo link directly to their page on ILMarching.com.

Bonner Springs Marching Festival
Bonner Springs, Kansas
Big Sioux Review
Brandon, South Dakota
Carrollton Band Day
Carrollton, Missouri
Crusader Invitational
Liberty Tech HS - Jackson, TN
Danville Viking Invitational
Danville, IL
Eagle Invitational Marching Festival
Claremore, Oklahoma
Gateway Marching Classic
Collinsville, IL
Lafayette Contest of Champions
Wildwood, Missouri
Limestone Marching Rockets Field Competition
Bartonville, IL
Marching Dutch Invitational (Pella)
Pella, Iowa

Marion Marching Invitational
Marion, Iowa
Irondale Music of the Knight
New Brighton, Minnesota
Music on the Meramec
Arnold, MO
Naperville Central Marching Classic
Lisle, IL
Okmulgee Bulldog Invitational
Okmulgee, OK
Oologah Stallion Battalion Marching Invitational
Oologah, Oklahoma
Owasso Invitational Marching Contest
Owasso, Oklahoma
NEW!
Papillion La-Vista South Titan Invitational
Papillion, NE
NEW!
Pride of the Ozarks Marching Band Festival
Ozark, MO
NEW!
Seneca Marching Festival
Seneca, MO
Star Fest
Sioux City, Iowa
Stockton Black Walnut Festival Parade
Stockton, Missouri
Sullivan Marching Festival
Sullivan, Missouri
Tri-State Band Festival
Luverne, Minnesota
UNO Maverick Marching Festival
Omaha, NE
Wheaton North Falcon Marching Band Festival
Wheaton, IL
Wildcat Pride Marching Festival
Wright City, Missouri
---
© Midwest Marching 1996-2014 | Hosting provided by Productivity Solutions

---
PLEASE PATRONIZE OUR
MIDWEST MARCHING
BUSINESS SPONSORS!
---
PROUD TO SHARE EVENT INFORMATION WITH THE FOLLOWING CO-OP RESOURCES!