Welcome to September 2014!
Midwest Marching wishes a successful and rewarding 2014 marching season to all of our competitors! We begin the 2014 season this week with four September 6th events!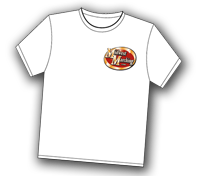 Directors: Please remember to send your event results to admin@midwestmarching.com as soon as possible at the end of your show. Most often, results are posted to the site within an hour or two of receiving them. You can also send your event results to our MWM Dropbox
Fans: Email, Tweet or Instagram your best fan photos each week and we will again give away one or more Midwest Marching T-Shirts each week through November 1!
---
© Midwest Marching 1996-2014 | Hosting provided by Productivity Solutions

---
PLEASE PATRONIZE OUR
MIDWEST MARCHING
BUSINESS SPONSORS!
---
PROUD TO SHARE EVENT INFORMATION WITH THE FOLLOWING CO-OP RESOURCES!