Put your logo and a link to your website on MidwestMarching.com
Exposure to a Targeted Audience
Check out some of our Regional Partners:
---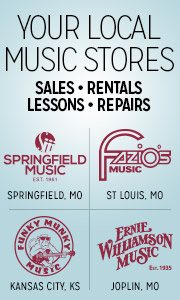 Midwest Marching is proud to announce our newest sponsor - Springfield Music!

The Springfield Music family of stores includes locations in Kansas City, St. Louis, Joplin and of course, Springfield. Each store has it's own name, look and feel, but all of the stores are committed to supporting our music communities.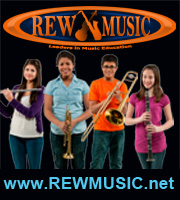 REW Music Two locations in Lenexa, KS and Olathe, KS. REW offers rentals, private and group music lessons, instrument repair and instrument sales.

REW Music is the exclusive sponsor of the Shawnee Mission North Marching Festival, now in its second year. Visit their website today and LIKE them on Facebook! Thanks REW for joining our Midwest Marching Sponsor Family!
---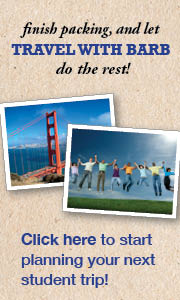 For nearly 10 years Travel With Barb has been the starting point for travelers heading in every direction. Specializing in group travel, over 500 middle, high school and college groups have used our services. Booking flights, hotels, event tickets, or meals – we can do it all for you!
Planning a business or leisure trip for yourself or family? Travel With Barb can help! From a quick flight to Chicago or a relaxing getaway in the Caribbean, we can plan your entire trip for you down to the last detail.
---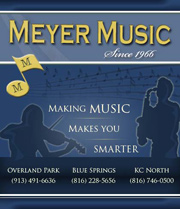 The Meyer family's attention to detail, customer service, and superior quality products makes Meyer Music the best choice for your family. We have a down-to-earth customer service approach and a Meyer family member at each location able to answer any questions. Those answers come with the benefit of over four decades of experience. Stop by and see us at any of our three convenient locations throughout the Kansas City metro area.
Blue Springs (main)
1512 SW Highway 40
Blue Springs, MO 64015
Overland Park (New: April 2014)
11890 W. 135th St.
(Corner of 133rd and Quivera)
Overland Park, KS 66213
Kansas City North
6312-14 NW Barry Rd.
Kansas City, MO 64154
---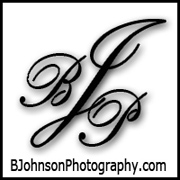 Primarily action and event photographers, B. Johnson Photography can be found on the sidelines at marching festivals throughout the states of Missouri, Kansas and Oklahoma. We have affordable show archive digital options for directors and scrapbookers as well as high quality prints and merchandise custom created for each client.

We specialize in custom one-of-a-kind collages perfect for end-of-year senior gifts, director gifts, and organizational website imaging.
Sponsor and Advertising Questions?
Contact Belinda Johnson at
admin@midwestmarching.com
---
© Midwest Marching 1996-2015 | Hosting provided by Productivity Solutions