The Lake Park High School Marching Band proudly announces the 35th annual Lancer Joust Marching Band Competition held at the Lake Park West Campus. In addition to celebrating 35 years of marching excellence, the Marching Lancers will usher in a new era with our newly installed turf field.

The Joust competition will begin at approximately 11:00am. 23 outstanding bands from Illinois, Wisconsin and Nebraska will complete in three classes as determined by the number of performers in each unit. Bands will be rated in seven categories including Individual Performance-Music and Visual; Ensemble Performance-Music and Visual; and General Effect-Music I, Music II and Visual. During Preliminaries, Percussion and Color Guard performances will also be scored. The Lancer Marching Band will conclude the afternoon performances with their own exhibition performance at 5:00 p.m.

The top ten scoring bands regardless of Class will return for the Finals Competition which will begin at approximately 7:15 p.m. Joust admission is by ticket only which may be purchased at the gate. Tickets are valid for both Preliminary and Finals competition.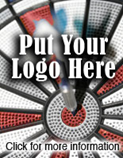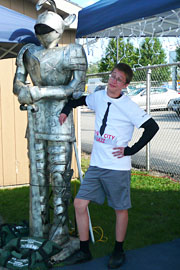 photo credit: Nada Laing
Directions
Lake Park West Campus is 3 miles west of the I-290/I-355/IL-53 junction. I-294 to I-290 West is the best option for travel from Wisconsin or Indiana and Chicago South. I-80 or I-88 to I-355 north is the choice from the southwest suburbs or western Illinois. The campus is 4 blocks west of Bloomingdale/Roselle Rd and half-way between Lake Street (US 20) and Irving Park Rd (IL 19).

Use Google Maps for directions to this event.
Performance Schedule
| | | |
| --- | --- | --- |
| Opening Ceremony | | 10:55 |
| Fremd | AAA | 11:00 |
| Batavia | AA | 11:15 |
| Herscher | A | 11:30 |
| Naperville Central | AA | 11:45 |
| Waubonsie Valley | AA | 12:00 |
| H.D. Jacobs | A | 12:15 |
| Elk Grove | AAA | 12:30 |
| BREAK | | |
| Lincoln Way West | A | 1:00 |
| Lemont | AAA | 1:15 |
| Wheaton North | A | 1:30 |
| Wheaton W-Ville South | A | 1:45 |
| Lockport | AAA | 2:00 |
| Victor J Andrew | AA | 2:15 |
| Naperville North | AA | 2:30 |
| Millard West Omaha (NE) | AAA | 2:45 |
| BREAK | | |
| Waukesha North (WI) | AAA | 3:15 |
| Downers Grove S. | AAA | 3:30 |
| John Hersey | AAA | 3:45 |
| Wheeling | AA | 4:00 |
| Prospect | AAA | 4:15 |
| Plainfield North | AAA | 4:30 |
| Lincoln-Way North | AA | 4:45 |
| Lake Park | EXH | 5:00 |
Results
Download Recaps
Prelims | Finals
Class A:
1.) 61.55 - Lincoln-Way West (Music)
2.) 60.70 - Wheaton Warrenville South (Visual, General Effect, Percussion, Auxiliary)
3.) 50.70 - Wheaton North
4.) 50.45 - H.D. Jacobs
5.) 46.10 - Herscher
Class AA:
1.) 74.35 - Lincoln-Way North (Visual, General Effect, Auxiliary)
2.) 71.55 - Wheeling (Music)
3.) 69.90 - Naperville North
4.) 68.30 - Victor J. Andrew
5.) 64.15 - Waubonsie Valley
6.) 60.20 - Naperville Central (Percussion)
7.) 57.20 - Batavia
Class AAA:
1.) 78.30 - Prospect (Music, Visual, General Effect, Percussion, Auxiliary)
2.) 73.35 - John Hersey
3.) 72.25 - Plainfield North
4.) 71.00 - Millard West, NE
5.) 70.40 - Lockport
6.) 66.70 - Waukesha North, WI
7.) 66.40 - Downers Grove South
8.) 60.70 - Elk Grove
9.) 56.00 - Lemont
10.) 47.20 - Fremd
Finalists:
1.) 73.00 - Prospect (Music, Visual)
2.) 70.65 - Lincoln Way North
3.) 69.85 - Wheeling (General Effect)
4.) 69.35 - John Hersey
5.) 65.50 - Plainfield North
6.) 64.25 - Lockport
7.) 63.20 - Millard West, NE
8.) 62.25 - Victor J. Andrew
9.) 59.15 - Naperville North
10.) 58.60 - Waukesha North, WI