Now in its 62nd year, Luverne's Tri-State Band Festival is the longest-running marching band festival in the region. The annual parade and field competition draws bands from Minnesota, Iowa and South Dakota with more than 2,500 students participating.

The 2012 lineup included 26 participating bands, with 19 bands performing in the parade and 16 performing on the field. The morning parade travels along Main Street, with judging near the corner of Main and McKenzie. The afternoon field competition is held at the Luverne High School athletic field.

Luverne is located in the southwest corner of Minnesota, just 30 minutes east of Sioux Falls, South Dakota. One of Luverne's famous attractions is the Blue Mounds State Park which features beautiful campsites, prairie hiking trails, and the only state-owned herd of bison.
Directions

Use Google Maps for directions to this event.
Admission Prices
$5.00
Performance Schedule
PARADE ORDER
FIELD ORDER & TIMES
Parade Time: 10:00 AM Main Street
VFW & Legion Color Guard

Parade Marshals (Glen's Coffee Clique Last Man Club)

Luverne, MN Middle School Band (Host)

Class A
1. Sibley-Ocheyedan High School - Sibley, IA
2. West Lyon High School, Inwood, IA
3. Lennox, SD High School

Class A-1
4. Garretson, SD High School
5. Milbank, SD High School
6. Murray County Central, MN High School
7. Adrian, MN High School
8. Boyden-Hull, IA High School
9. Tracy Area, MN High School

Class AA
10. Pipestone Area, MN High School
11. West Central High School - Hartford, SD
12. Stewartville, MN High School

Class AAA
13. Brookings, SD High School
14. Brandon Valley, SD High School - Brandon, SD
15. Worthington, MN High School

Class AAAA
16. Rapid City, SD High School
17. Sioux Falls Lincoln, SD High School


18. Luverne, MN High School (Host)

(Field Gates will open at 12:00 Noon)

12:25 National Anthem by Luverne High School Marching Band


Class A
12:30 Sioux Center, IA High School
12:45 Parkston, SD High School
1:00 Sibley-Ocheyedan, Sibley, IA HS
1:15 West Lyon High School - Inwood, IA
1:30 Lennox, SD High School


Class AA
1:45 Pipestone Area, MN High School
2:00 West Central High School - Hartford, SD

2:15 – 2:30 Class A-1 and A Award Ceremony and Judges Break

Class AAA
2:30O'Gorman, SD High School
2:45 Brookings, SD High School
3:00 Brandon Valley, SD High School
3:15 Mitchell, SD High School


Class AA
3:30 Madison, SD High School


Class AAAA
3:45 Sioux Falls Roosevelt High School, SD
4:00 Aberdeen High School, SD
4:15 Sioux Falls Lincoln High School, SD


Host Band
4:30 Luverne, MN High School

4:45 Class AA, AAA, Class AAAA Awards Ceremony
Judging Panel
Host Website & Contact Information
Jane Wildung, Executive Director
luvernechamber@co.rock.mn.us
507-283-4061 or Toll Free 1-888-283-4061
Previous Results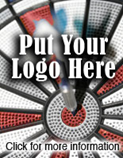 2012 Results
PARADE
CLASS A-1
65.8 Adrian HS, MN
62.1 Tracy Area HS, MN
60.5 Murray Co. Central HS, MN
58.3 Milbank HS, SD
56.3 Boyden-Hull HS, IA
54.7 Garretson HS, SD
CLASS A
67.7 Lennox HS, SD
66.7 Sibley-Ocheyedan HS, IA
60.7 West Lyon HS, IA
CLASS AA
71.3 Stewartville HS, MN
70.8 West Central HS, SD
70.2 Pipestone Area HS, MN
CLASS AAA
77.0 Worthington HS, MN
76.4 Brandon Valley HS, SD
74.8 Brookings HS, SD
CLASS AAAA
83.0 Lincoln HS, Sioux Falls, SD
68.1 Rapid City Central HS, SD
EXHIBITION
Luverne Middle School Band, MN - Host
Luverne HS, MN - Host
FIELD
CLASS A
72.2 Sibley-Ocheyedan HS, IA (Winds, Perc, Aux, DM)
66.8 Lennox HS, SD
61.3 West Lyon HS, IA
60.0 Parkston HS, SD
53.3 Sioux Center HS, IA
CLASS AA
70.0 Pipestone Area HS, MN (Winds, Perc, DM)
68.7 Madison HS, SD (Aux)
66.1 West Central HS, SD
CLASS AAA
78.4 Brandon Valley HS, SD (Winds, Perc, DM)
75.6 Brookings HS, SD
74.7 Mitchell HS, SD (Aux)
73.6 O'Gorman HS, Sioux Falls, SD
CLASS AAAA
87.8 Lincoln HS, Sioux Falls, SD (Winds, Perc, Aux, DM)
83.9 Roosevelt HS, Sioux Falls, SD
73.1 Aberdeen HS, SD
EXHIBITION
Luverne HS, MN - Host
K.M. GETMAN AWARD: Brookings HS, SD
SWEEPSTAKES (Parade + Field): Lincoln HS, Sioux Falls, SD