Events are listed in date order.

Smith-Cotton Invitational
Sedalia, Missouri
09/29/2018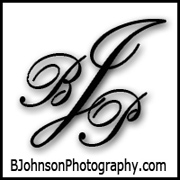 The Sedalia 200 School District and Smith-Cotton Tiger Pride Marching Band would like to invite you to the 4th annual Smith-Cotton Invitational marching band festival. The 4th Annual Smith-Cotton Invitational Marching Band Festival will be held on Saturday, September 29th at Jenny Jaynes Stadium in Sedalia, MO. This festival will be divided into classes by band size (including all performers in all sections), but judges will not know which bands are in which class. It will be a single performance festival, beginning in the morning. Bands will have the opportunity to have a clinician work with either their entire band or their staff in the gymnasium following the performance. The stadium features a turf surface, 4000 seat stadium, and a video board. Spectator admission for this festival is $5.
Bands will perform out of class and judges will not know the class of the band. Performance time will be set in reverse order of postmarks (first email/text/call will perform last). Register today! https://goo.gl/forms/kTTsVjLMkbzq370p1
ADJUDICATORS
Music Effect - Scott Tomlison
Music Ensemble - David Meador
Visual Effect - Dennis Kerr
Visual Ensemble - Chris Putnam
Percussion - Megan Arns
Color Guard - Ann Kempnar
Clinicians - Avian Bear & Bill Vogt
Participating Bands
9:00 Seymour High School
9:12 Macon High School
9:24 Raymore-Peculiar High School
9:36 Harrisburg High School
9:48 Concordia R2
BREAK
10:15 Trenton High School
10:27 Staley High School
10:39 Crest Ridge High School
10:51 Warsaw High School
11:03 Raytown High School
BREAK
11:30 Marshall High School
11:42 Tipton High School
11:54 Platte County
12:06 Harrisonville High School
12:18 Lafayette County C-1
BREAK
12:45 Lee's Summit High School
12:57 Belton High School
1:09 Cole Camp High School
1:21 Reeds Spring High School
1:33 Warrensburg
1:45 Smith-Cotton (exhibition)
2:15 AWARDS
Email hidden; Javascript is required.